Autumn I Do's At The Beach
---

Sponsored by The Pros Weddings 
Are you dreaming of a beach wedding but not into the sweltering heat and intense summer crowds? The beach in Autumn is unexpectedly serene and the perfect time to host a Wedding. Warm sunshine, moody skies and cool breezes are the norm for Fall down the shore. Here are our top 3 reasons why getting married at the beach in the off season is something to consider!
1. The crowds are gone, the sand and surf are quiet and you can truly enjoy the landscape and have the beach to yourself.
2. When the tourist season comes to a close, the price of rental homes, hotels and venue fees drops significantly.
3. The weather is perfect, not too hot and not too cold! Gray skies, dark shores, light breezes and a sandy beach make for some dramatic bridal portraits.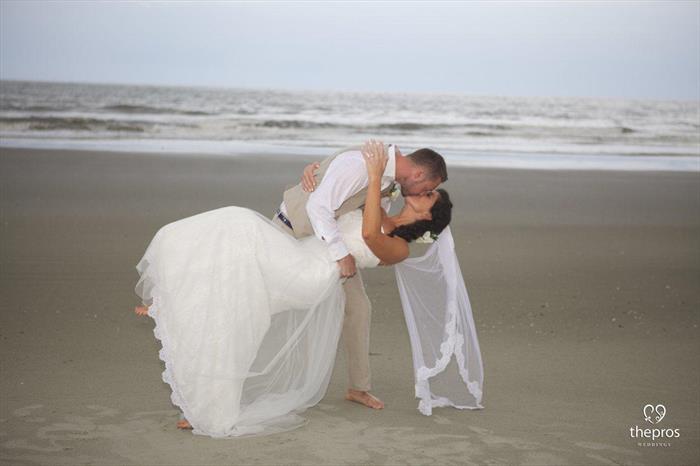 Photographer: Brittany N., The Pros Weddings
Venue: Charisma by the Sea, Folly Beach SC